Steve Morrison is a Sydney-based double and electric bass player. He fronts his band which performs in Sydney's top venues as well as at weddings and corporate functions. Steve has performed in bands for over 15 years touring throughout Australia whilst recording and producing numerous albums. Steve and his band are just as comfortable providing soft background music in a trio format as they are carving up Sydney's famous Basement club, doing a Great Gatsby theme party, or headlining at Manly Jazz Festival with a ten-piece band.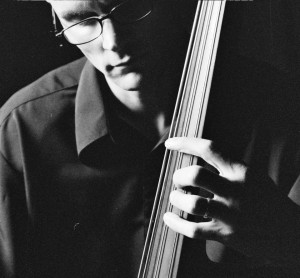 The band includes a collection of Sydney's finest musicians. Steve Ley features on drums, Gerard Masters on piano, Con Campbell on Sax, Mike Hammond on trumpet and Tim Rollinson on guitar. Steve also works with world famous Australian singer Jeff Duff and a number of female singers including Carrie Lakin, Rachel Gaudry and Virna Sanzone.
Steve has completed four solo albums including "Silently", launched at the Basement in 2006, "So Quiet" featuring the vocals of Jeff Duff (2007), "Live at The Basement" (2009) and his 4th album "seventy times seven" (2011). You can hear samples of Steve Morrison's music or purchase CD's online.
Browse through a sample of the band's repertoire. To obtain a quote or any further information, please fill in the form on our bookings page.
Photography on this website by John Laham, Andrew Nobbs, Matt Mulready, Phil Morrison, Rick Carter, David MacCullagh, Steve Wood, Tony Royce, Penny Morrison, Matt Elkan, Ralph Whitten and Steve Morrison